I've been lucky enough to visit a few places in the USA but there's one place* I would love to visit and that's Colorado. Seriously, the landscape looks AMAZING! I mean I visited Yosemite National Park a few years back but Colorado looks even more spectacular.
(* who am I kidding? There's plenty of places I want to visit in the USA!)
Places to Stay
First thing to plan is where to stay. There are plenty of stay options available including hotels, camping and private rentals. If camping under the stars is not your thing (creepy crawlies are a big no no here as well so don't worry you're in good company) then how about trying some of the Colorado vacation rentals? The listed properties are just as amazing as the Colorado scenery. I might have lost a couple of hours browsing that website.
One my favourites has got to be Byers Court – wowzers that's an impressive property! House goals right there! Or a cheaper option would be Alpine Majesty in Breckenridge. This property to me screams authentic ski chalet. In all honesty, you'd have a hard time getting rid of me if I went to stay in one of these rentals. They seriously look so amazing!
Now that we've got somewhere to stay let me give you some of my ideas about what I'd love to do whilst out there…
Skiing
My number one adventure would be skiing! Yes there are a number of ski resorts in Colorado. I'm ashamed to say that I never realised that the infamous Aspen ski resort is in the Colorado Rockies. Of course there are a number of other ski resorts in Colorado and I have been browsing the family friendly resorts – that's the type of holidays I'll be having for the foreseeable future.
From what I read, resorts in Aspen include Buttermilk (how cute is that name?) where 35% of the slopes are easy tracks and not only that there's kids lessons there. Also Aspen Snowmass offer great kids facilities including childcare for kids from as young as 8 weeks! I'm thinking it'd be a fab place to take the kids skiing. Now to convince the family that's where we need to go next Winter!
Hiking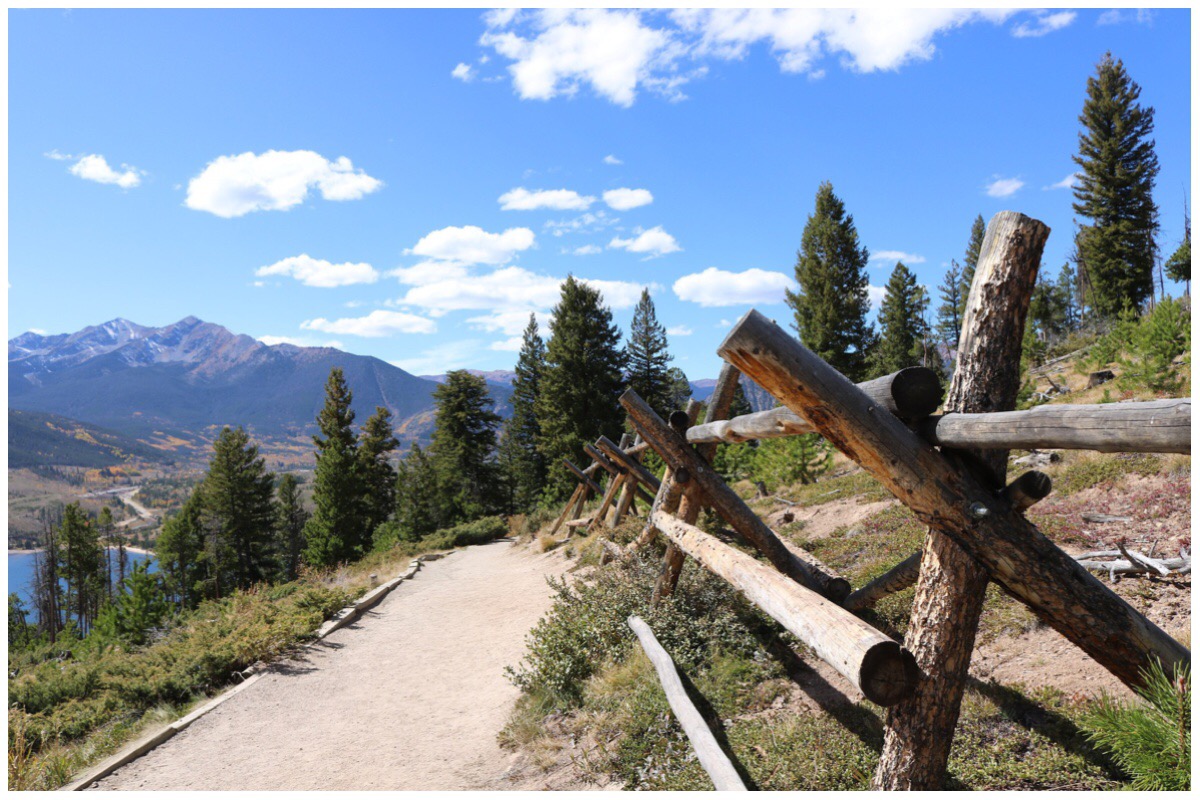 If you miss the Winter season then there are plenty of hiking trails in the Rocky Mountains. Oh it'd be blissful – I can just picture myself in walking boots taking in the views. Just imagine it, hiking through those snowcapped hills mountains, expansive prairies, amazing wildlife including the wonderful deers and stags. But before I go hiking in Colorado I need to get myself in shape.
Hot Springs
After a long day hiking or skiing, what better way to relax than dipping into one of the many hot springs in the area. There are a number of hot springs in Colorado and they all look blooming' wonderful. Beautiful hot pools set in majestic snow covered mountains – ah bliss! Even for me who doesn't like water that much, it's very inviting. And I know that the husband would absolutely love taking a dip in these pools. He's such a water baby!
Rafting
Now I'll admit, I'm not really a water person but I do like the idea of going rafting. I've been rafting in the US before (on the Colorado river near Las Vegas as it happens!) but it was more of leisurely cruise rather than white water rafting. But if you're more adventurous than I am, then there's plenty of white water rafting adventures to be had in Colorado.
I've been told that the white water rafting tours out there are suitable for all ages and abilities. So maybe I could go for a leisurely cruise after all. It'd be brilliant to cruise down the Arkansas River and take in the view. Ah that'd be the life eh?
Railways
If you've been a long time reader then you might know that I love a bit of steam trains. It's the smell! There are a number of heritage railways over in Colorado. Some of them travel through the wondrous valleys of the Rocky Mountains. Think Ffestiniog Railway but on a much much grander scale! One of the routes I'd love to travel on is the Royal Gorge Route. The views are just spectacular!
There's also a railway museum in Colorado which preserves the great railroad history of Colorado. From browsing the internet I see that they have Doc Brown's last time machine. (OK maybe not the actual time machine but similar ones.) Magnificent machines!
Gold Digging
During the Gold Rush people flocked to the Rockies looking to cash in on the gold in them thar hills. Legacy of the Gold Rush still remains to this date. You can follow the Gold Trail which takes you through many of the rush towns including Boulder . You know I love my slate mines but over there you can visit the old gold mines which include digging and panning for gold. So, you might come away with your weight in gold!
Denver
You can't visit Colorado without visiting it's capital – Denver. History and modern mix in this city with buildings dating back to the Old West as well some more contemporary structures. No matter what sort of traveller you, are you are guaranteed to find something for you in this city – restaurants, museums, parks, theatre – you name it, they've got it!
For more ideas about Colorado then visit Colorado Tourism
Who's up for an epic Colorado adventure with me?