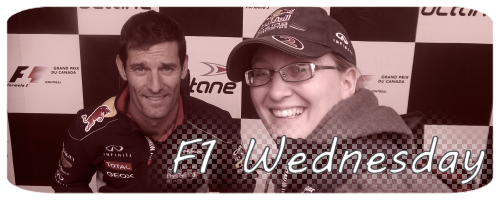 Well the F1 sport seems to be in bit of a turmoil at the moment. Marussia F1 team still reeling from the Jules Bianchi accident has shut shop. It was sad to see footage of the team leaving the factory with all their belongings in boxes. 🙁 But it was heartening to hear Team Principal (is that former now?) Graeme Lowdon on the Sky F1 coverage discussing how it is possible for the team to be revived before Abu Dhabi (in 2 weeks time!) if the right investor is found. Today Sky F1 are reporting that Marussia administrators are in serious take over talks. I hope they can survive!
On the same day it was announced that Marussia had shut shop, it was announced that Caterham F1 team had also gone into administration. I saw the footage of the factory flags being lowered which was sad! Over the race weekend there was much talk about their "crowdfunding" idea which if I've understood correctly is basically begging the fans to fund them. (By today they've topped £1m but need a further £2m to get to Abu Dhabi). Christian Horner said that he didn't think the crowdfunding idea was a good one because the fans already pay so much to attend the races that asking for them to fork out more was a bit much. I agree with him to some extent except if I had enough money I might have helped out.
Then to top all of this off there is talk of the top teams (Mercedes, Red Bull, Ferrari etc) would run 3 cars next season so that the grid is filled. However the smaller teams (Force India, Sauber etc.) believe that there is a conspiracy to drive out the smaller teams thus turning F1 into a 5 team sport. The person most vocal about this conspiracy is Bob Furnley of Force India. I hope he's wrong as I wouldn't want the sport to be whittled down to 5 teams. We need variety!
But there's more!! The driver line up for next year still hasn't settled. McLaren have yet to decide on a line up although apparently Alonso has signed for them in the biggest ever deal in F1. This is a bit of an odd combo in mind considering the 2007 season. Assuming this is true, who will partner him? A youthful Magnussen or an experienced world champion in the form of Jenson Button? I hope Button stays in F1 but if Mark Webber's tweet is anything to go by then he's off to join him in the WEC Endurance.
So interesting times in F1!