(Thank you to Ff&WHR for the images!)
It's been a tough old year this year hasn't it? Covid has really been a kick in the teeth in all honesty. All the health risks, all the rules and regulations, restrictions (DON'T get me started on the latest WAG restrictions!!), all the uncertainty has taken it's toll. Everyone have been under immense pressure because of it all and Winter is looking bleak! With that in mind, I've been thinking of how we can support our local heritage railway this Christmas. Heritage railways are very close to my heart and would love to see they continue well beyond this pandemic!
Santa or Christmas Trains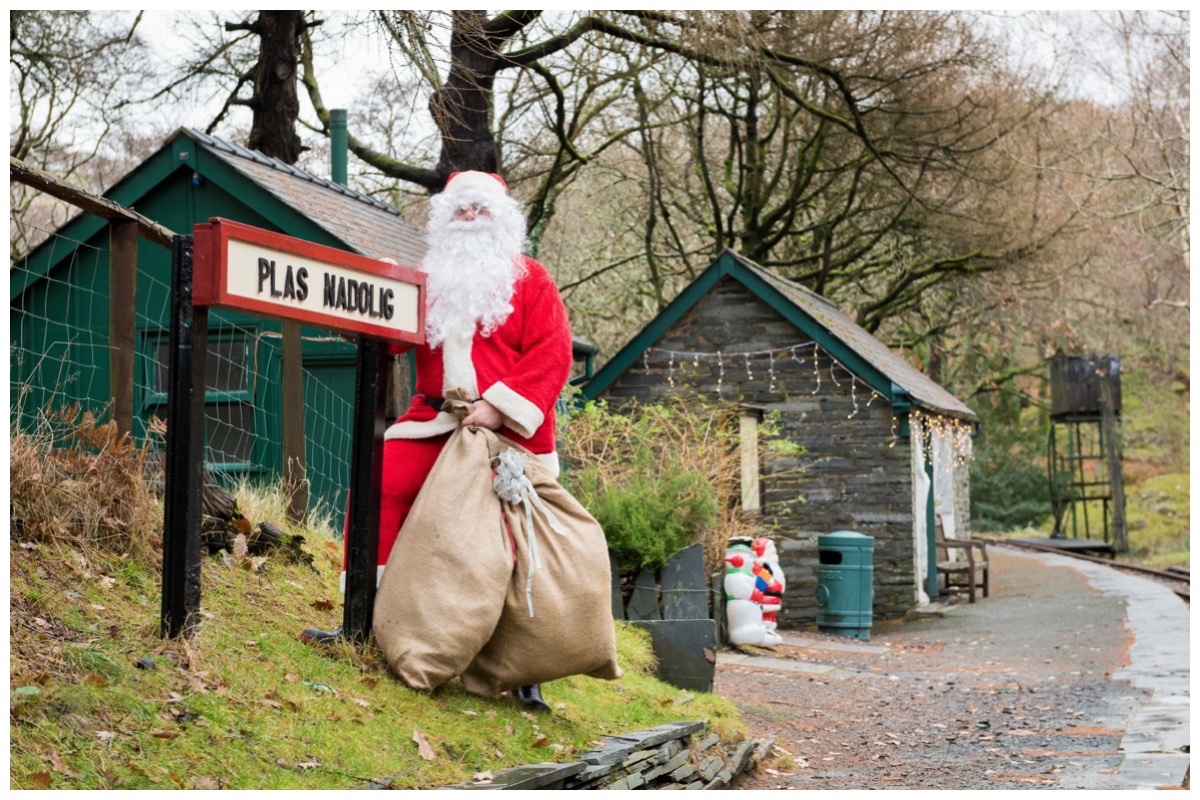 Photo courtesy of Talyllyn Railway
If your local railway is able to run Santa or Christmas trains then book yourselves a trip! It's a guaranteed to be a lovely day out! This year due to Covid I believe that the only Christmas trains running are the Turkey & Tinsel trains, Festive Steam trains and Santa Specials over various days this December. (Not sure if there are any railways still doing Santa trains this year – Talyllyn have just had to cancel due to update in Covid rules.)
Membership
If your local heritage railway isn't running any Christmas trains, as is the case with my beloved Ffestiniog and Welsh Highland Railway*, then gifting someone a railway membership Christmas is not only a lovely gift for any railway fan but also gives those heritage railways an awesome boost to see them through Winter.
Membership differs from railway to railway but here are links to the Snowdonia Heritage Railways
Gift Vouchers
If you're not sure whether your loved one would make good use of a membership then why not gift them a voucher of two. Then your friends and family can choose how to spend the gift. They could book themselves onto a lovely train trip or buy themselves a souvenir gift. I *might* have done this for a few people this year!
Gifts from the Shop
Photo courtesy of Roger Dimmick – Ffestiniog & Welsh Highland Railways
If you have friends and family who are fans of heritage railways then there's plenty of options from the Gift Shops.
You could pick them up a fabulous DVD (a personal choice is Year in the Life of Ff&WHR because I *might* have helped out with a small snippets of the filming – something I'm incredibly pleased about! And yes, there might be some family members receiving this from me – enjoy!).
If DVDs aren't you thing then there's always Railway books. There's so many railway books out there! The most recent railway related book I bought was a little guide book about walks to do from some of the Welsh heritage railways.
Or if your kiddos are fans of Thomas the Tank you could pickup some Thomas models from the gift shops. Almost every heritage railway I've visited has Thomas the Tank toys in their gift shops. 
Any other suggestions? Feel free to add them in the comments below.