Well it's over a week since the Llŷn and Eifionydd Eisteddfod has come to an end and I must admit that I enjoyed it!
Have I turned into a Steddfod person?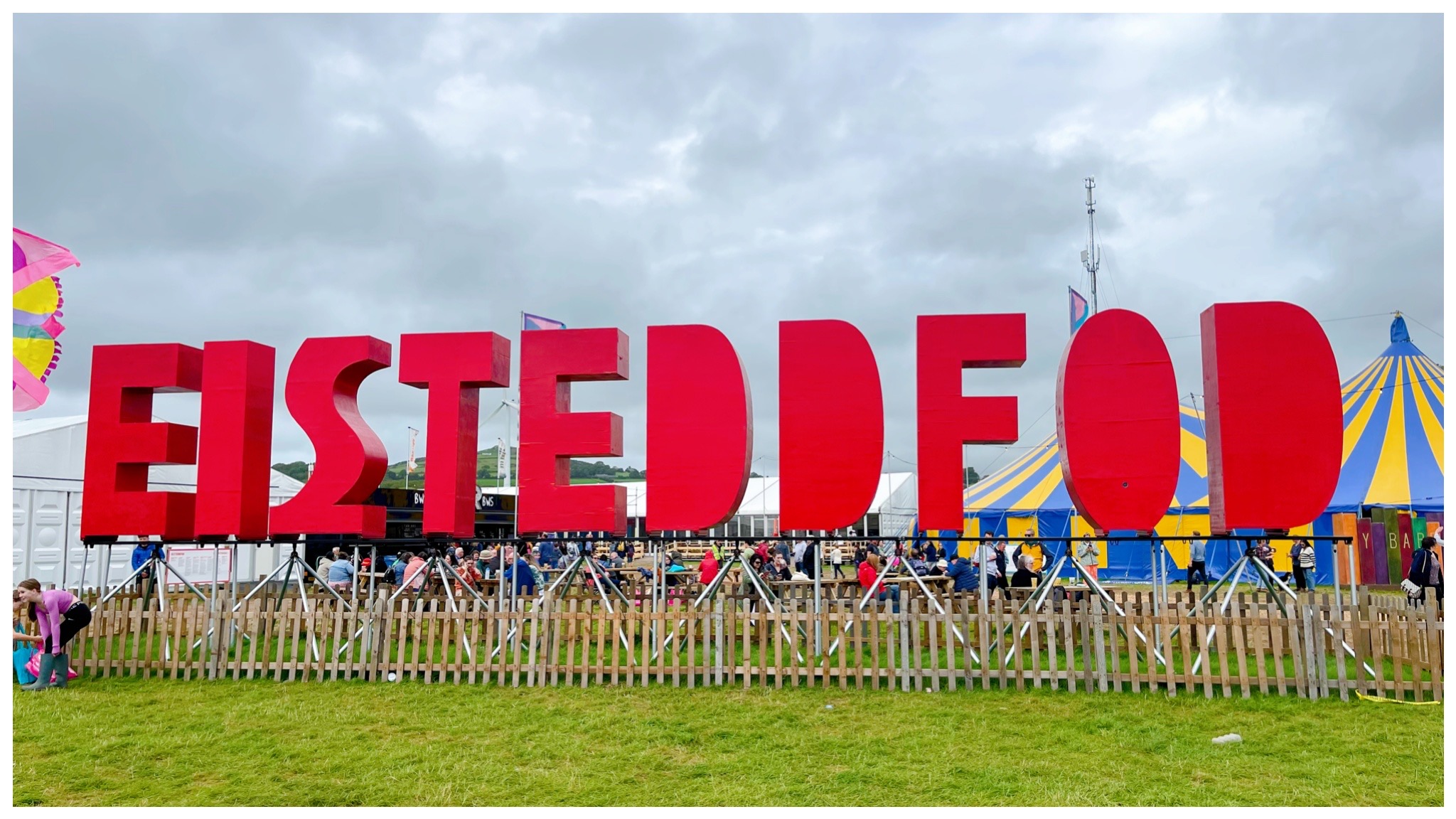 I've never been an Eisteddfod person or a person who enjoys festivals, but the Boduan Eisteddfod has been fantastic! But what was it about the Llyn and Eifionydd Eisteddfod that changed my mind?
Well the reason I was there was because the Railway (or the Ffestiniog and Welsh Highland Railways to be correct) had a train on the Maes. And as I speak Welsh and work locally I offered to help on the stand.
Meeting People
I had a great time meeting new people and talking to them about the Railway. I love hanging out with people – apparently I have a good knack for talking to people! But I also got to see familiar faces with local people I knew including work crew and clients. Also old school friends I haven't seen for many years!
And of course with the Railway crew – there's a great team there!
A Place Full of Stars!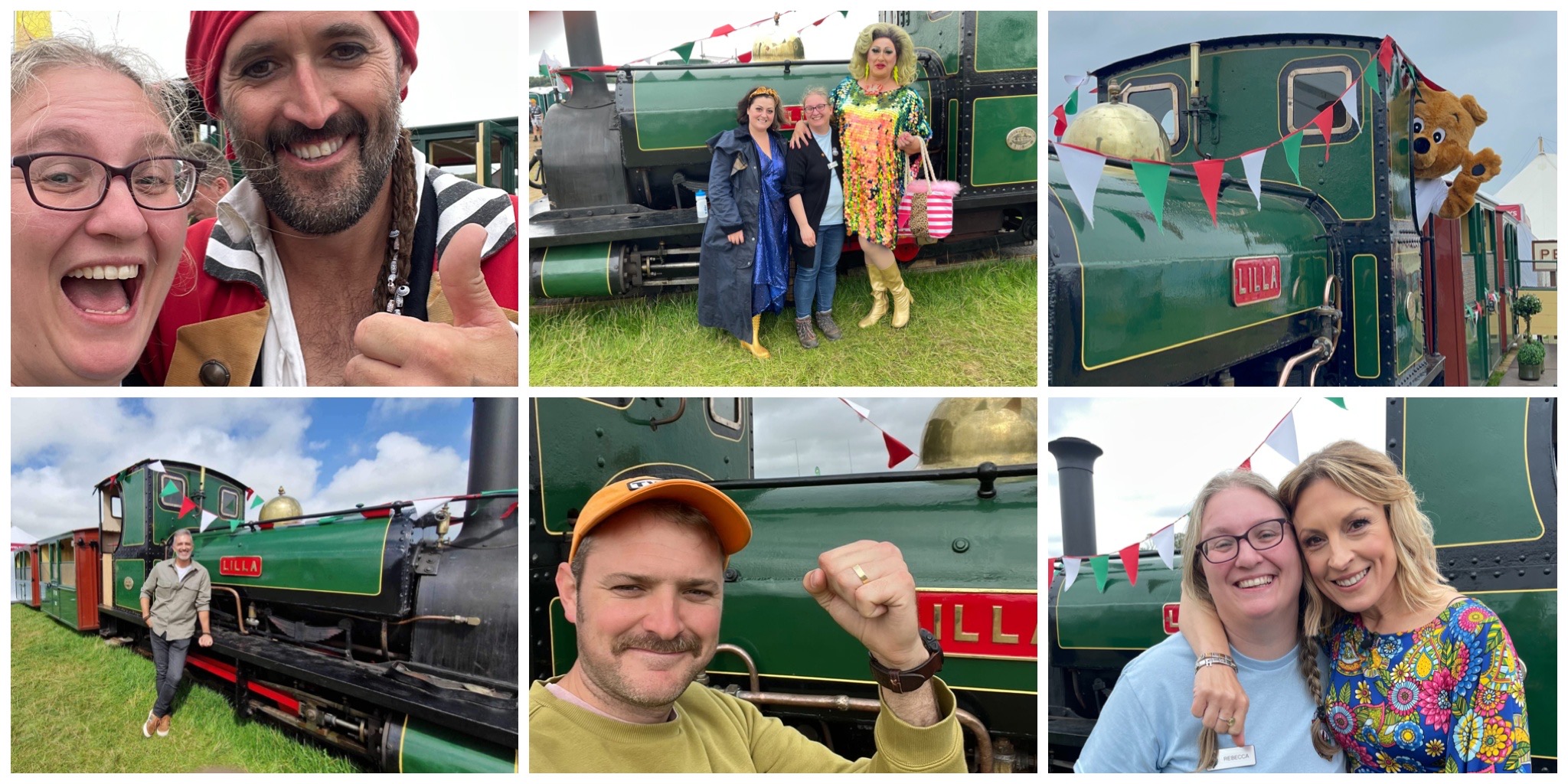 On the first day we saw loads of Welsh celebrities so I decided that my challenge for the week was to get as many celebrities on the engine as I could! I think I've done quite well as I've had Ben Dant come on! But we also got Maggi Noggi and Kiri Pritchard-McLean, Owain Llyr & Mark Back, Gerallt Pennant, Welsh Whisperer, Dylan Morris and Heledd Cynwal on the engine! North Wales Police and Foster Bear also came by to see us.
Interviews
And maybe I'm a celebrity after all the interviews I've had! JOKE! I had three interviews – one with Heledd Cynwal for the S4C Ar Y Maes program which was broadcast on the big screens around the Maes. Another was with Gerallt Pennant for the Heno program which will be broadcast soon. And the last one was with Owain Llyr for Mon FM.
Competitions
As I had been on the Railway stand for 3 of the 4 days, I missed most of the competition. But as our stand was outside the Pafiliwn Mawr, I got to hear a lot of it including the brass band competition where the Oakeley Band competed (they came third!).
Music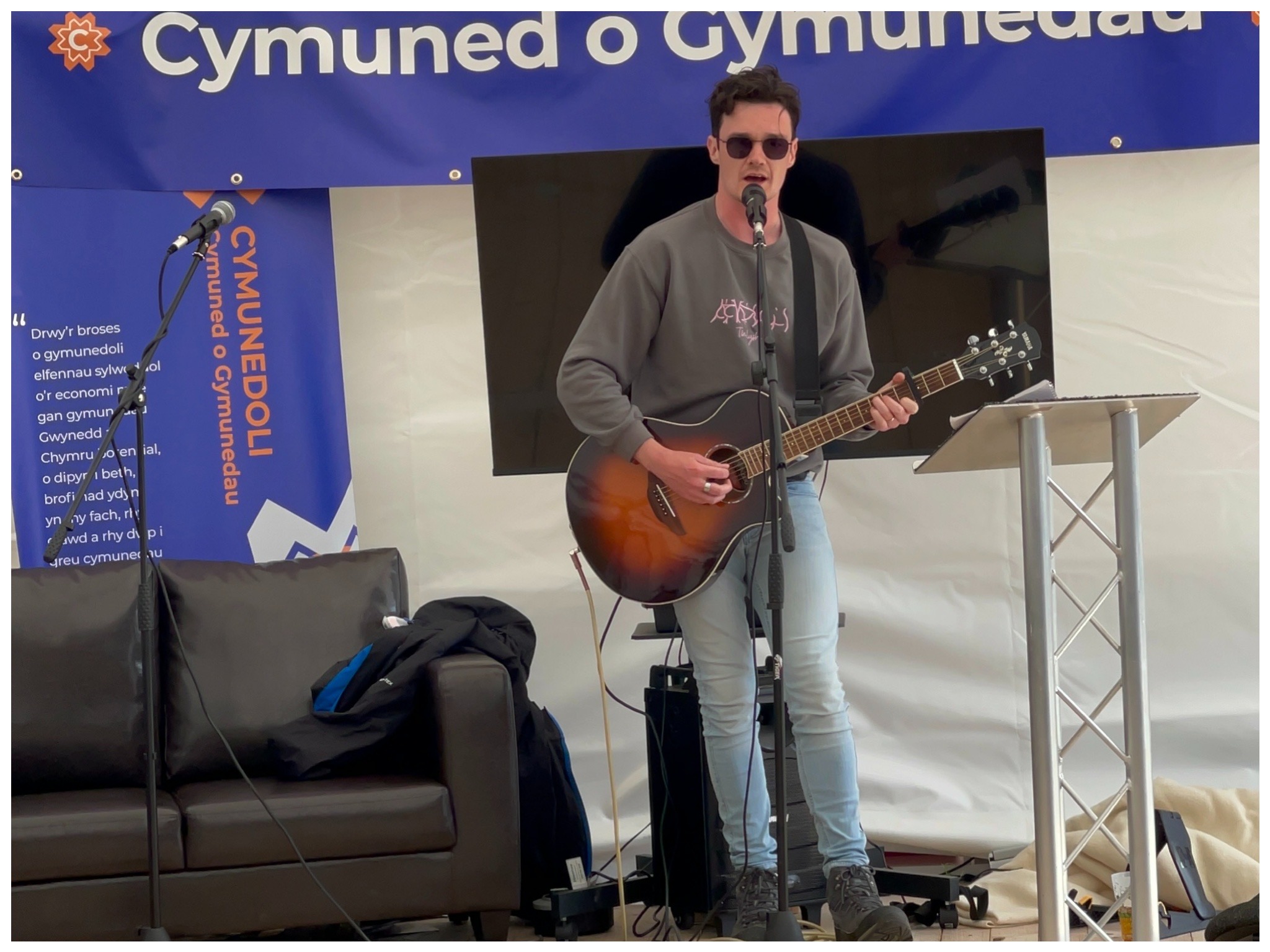 Although I missed the competition in the Pavilion, I got to see a few things on the Maes Stage. I got to see another brass band playing on the Stage when I was having lunch and I got to see the Caernarfon Mens' Choir singing too. And on TV I saw Bwncath's set from the Stage and that looked fantastic!
Music acts could be seen in some stalls during the week too. I'm so glad that I got to see Dylan Morris sing at the Golwg stand on Tuesday. Especially since I missed him singing at Ty Gwerin on Sunday. In addition I saw Hywel Pitts singing at the Cymunedoli stand on the Saturday. I found it extremely funny and completely inappropriate – as expected! (And yes I took the children to see him… but they don't understand anything!).
Food
Oh and the food! Yes it was all expensive… festival prices so what would you expect! But oh wow it was good! Our train was directly opposite a waffle stall and the smell would waft. I ended up eating a waffle each day I visited! There was plenty on offer and I succumbed to temptation of hot dogs and paella.
I missed out on a few things but nevertheless I enjoyed it. I have to say a big thank you to the Ffestiniog and Welsh Highland Railways for letting me help on the stand! Maybe I've had a taste for Steddfod and want to go again next year!