(This post is in Welsh – for the English version see here)
Wel mae'n dros wythnos ers i Eisteddfod Llŷn ac Eifionydd ddod i ben a rhaid i mi gyfadda' mod i wedi mwynhau!
Ydw i wedi troi yn berson Steddfod?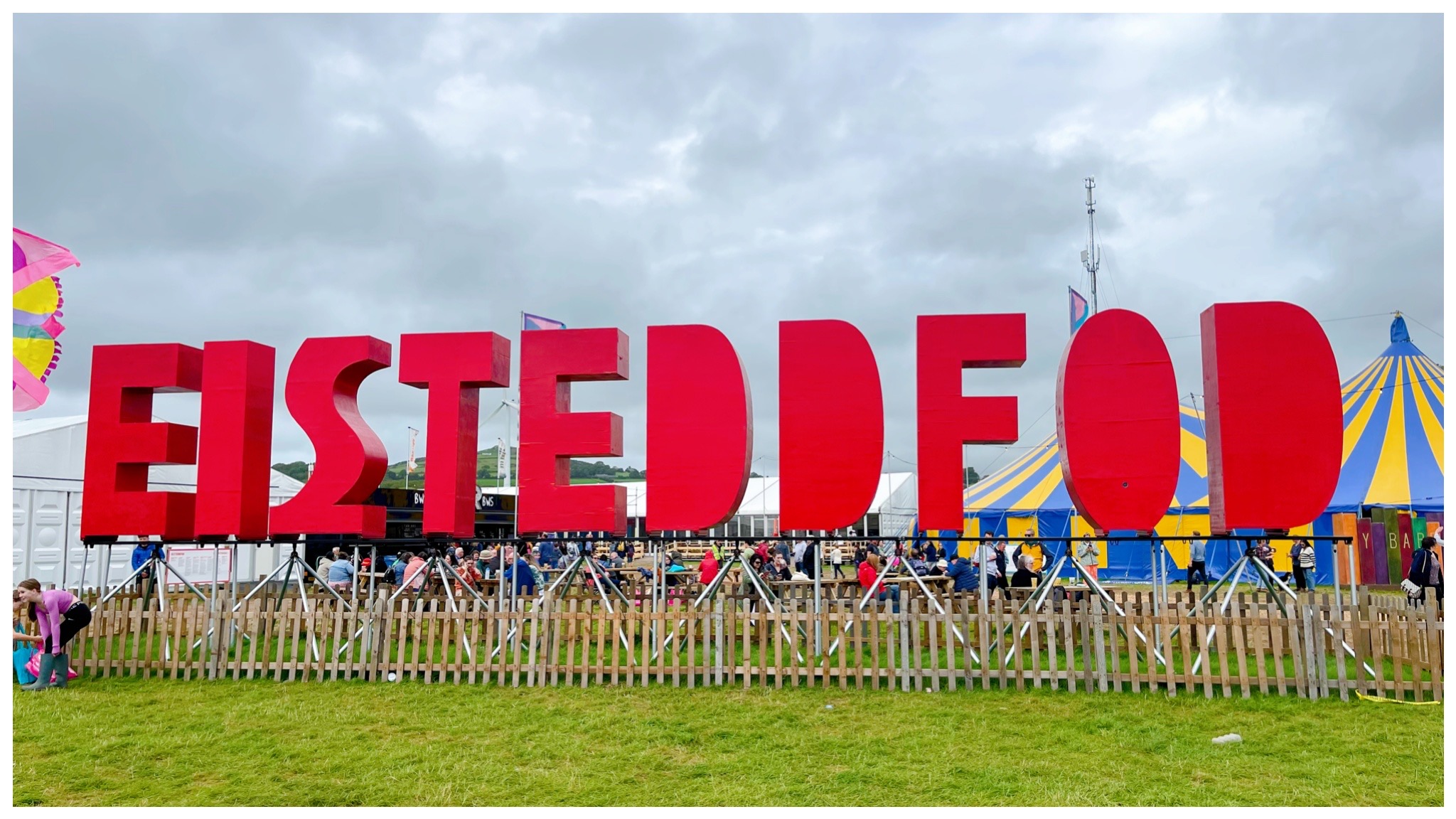 Tydw i erioed wedi bod yn berson Eisteddfod na chwaith yn berson sydd yn mwynhau festivals, ond mae Eisteddfod Boduan wedi bod yn wych! Ond be oedd o am Eisteddfod Llyn ac Eifionydd ddaru newid fy meddwl i? 
Wel y rheswm oeddwn i yno oedd oherwydd bod y Rheilffordd (neu Rheilffyrdd Ffestiniog ac Eryri i fod yn gywir) gyda tren ar y Maes. A gan mod i'n siaradwr Cymraeg ac yn gweithio'n lleol nes i gynnig helpu ar y stondin.
Cyfarfod Pobol
Ges i amser gwych yn cyfarfod pobol newydd a siarad hefo nhw am y Rheilffordd. Dwi wrth fy modd yn maly awyr hefo pobol – apparently mae gen i sgil dda am siarad hefo pobol! Ond hefyd ges i weld wynebau cyfarwydd hefyd hefo pobol lleol oeddwn i'n nabod gan gynnwys criw gwaith a clients. Hefyd hen ffrindiau ysgol dwi heb weld ers blynyddoedd maith!
Ac wrth gwrs bod hefo criw y Rheilffordd – mae na dim gwych yn fanno! 
Lle Llawn Ser!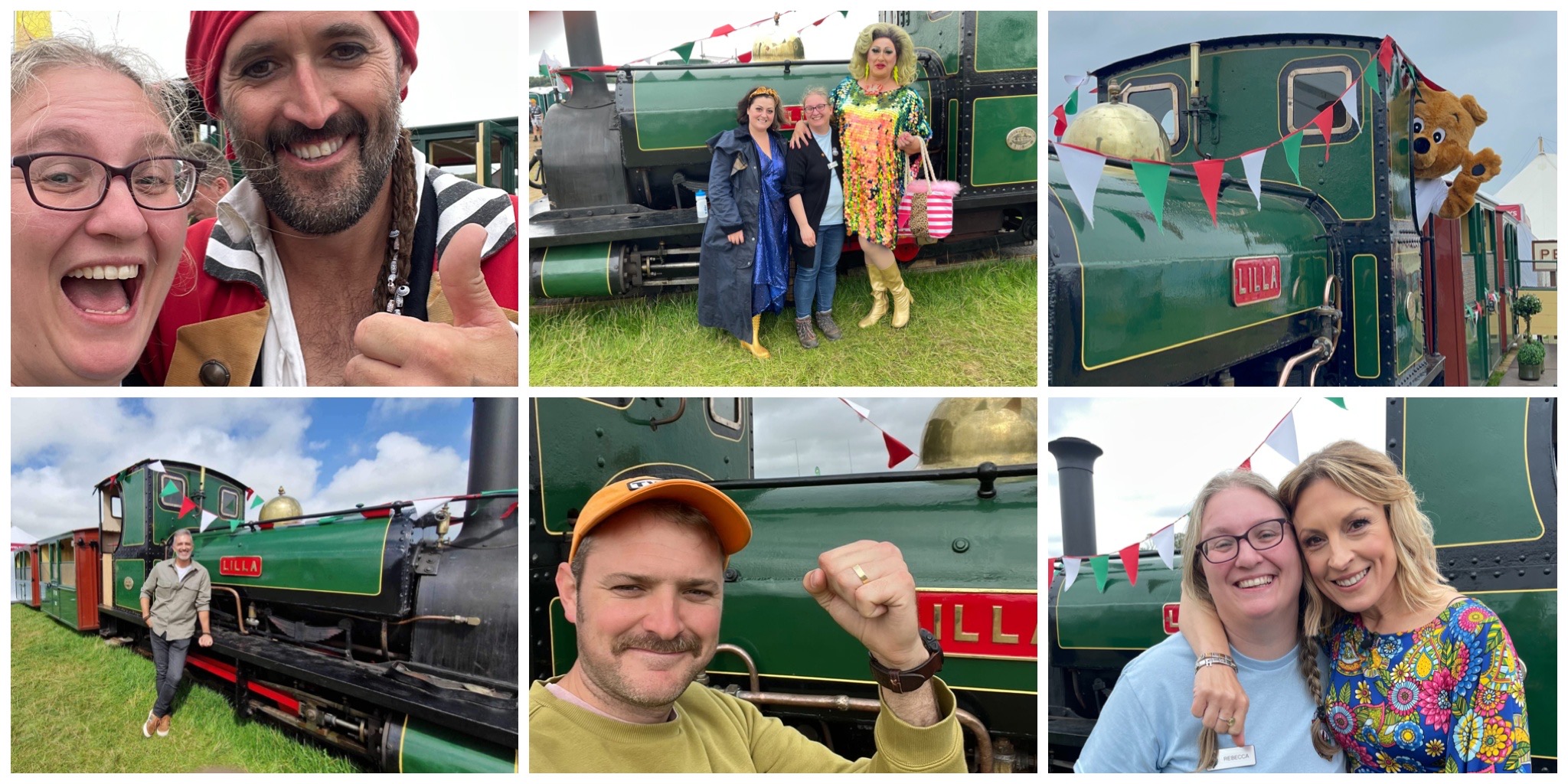 Ar y diwrnod cyntaf mi welon ni doman o selebs Cymraeg felly nes i benderfynu mai fy sialens i am yr wythnos oedd i gael cyn gymaint o selebs ar yr injan y gallwn i! Credu mod i wedi gwneud yn reit dda gan mod i wedi cael Ben Dant i ddod arni! Ond hefyd mi gafon ni Maggi Noggi a Kiri Pritchard-McLean, Owain Llyr & Mark Back, Gerallt Pennant, Welsh Whisperer, Dylan Morris a Heledd Cynwal ar yr injan! Ddaru Heddlu Gogledd Cymru a Foster Bear hefyd ddod heibio i'n gweld.
Cyfweliadau
Ac efallai mod innau yn seleb ar ol yr holl cyfweliadau nes i! JOCIAN! Nes i dri cyfweliad – un gyda Heledd Cynwal ar gyfer rhaglen S4C Ar Y Maes oedd yn cael ei ddarlledu ar y sgrins mawr o amgylch y Maes. Un arall oedd hefo Gerallt Pennant ar gyfer rhaglen Heno sydd yn cael ei ddarlledu yn fuan. Ac yr un dwythaf oedd gyda Owain Llyr ar gyfer Mon FM.
Cystadleuthau
Gan mod i wedi bod ar stondin y Rheilffordd am 3 o'r 4 diwrnod, nes i fethu rhan fwyaf o'r cystadlu. Ond gan bod ein stondin tu allan i'r Pafiliwn Fawr, mi ges i glywed llawer ohono gan gynnwys cystadleuaeth band pres lle oedd Seindorf yr Oakeley yn cystadlu (trydydd ddaru nhw gael!). 
Cerddoriaeth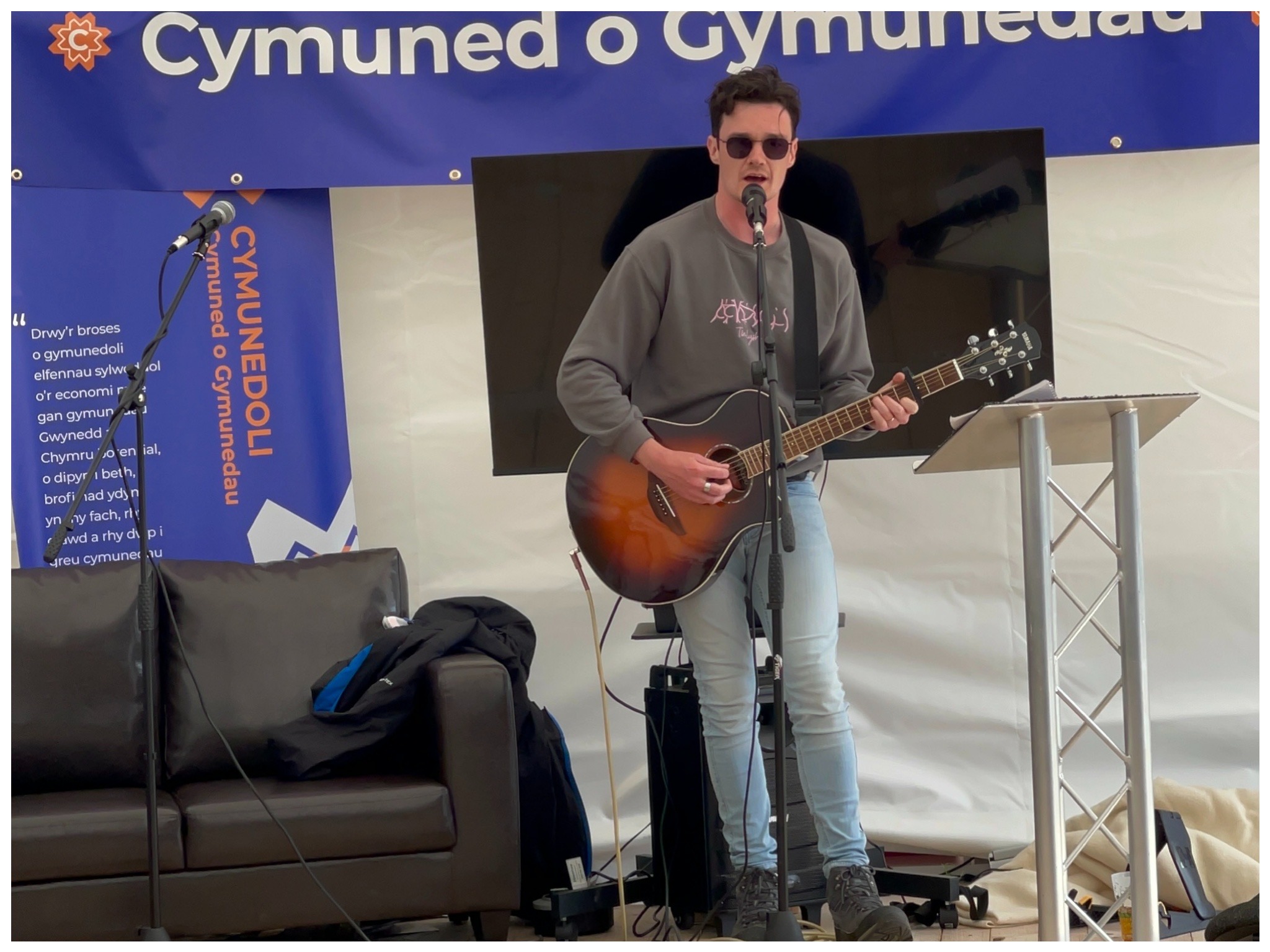 Er mod i wedi methu y cystadlu yn y Pafiliwn, mi ges i weld ambell i beth ar Llwyfan y Maes. Ges i weld band pres arall yn chwarae ar y Llwyfan pan oeddwn yn cael cinio a mi ges i weld Cor Meibion Caernarfon yn canu hefyd. Ac ar y teledu mi welis i set Bwncath o'r Llwyfan ac oedd hwnnw yn edrych yn wych!
Mi oedd cerddoriaeth i'w weld yn rhai stondinau yn ystod yr wythnos hefyd. Dwi mor falch mod i wedi cael gweld Dylan Morris yn canu yn stondin Golwg ar y dydd Mawrth. Yn enwedig gan mod i wedi methu fo'n canu yn Ty Gwerin ar y dydd Sul. Yn ogystal mi welis i Hywel Pitts yn canu yn stondin Cymunedoli ar y dydd Sadwrn. Mi oedd o'n ddoniol dros ben ac hollol anweddus – fel y disgwyl! (A do es i a'r plant i'w weld… ond tydyn nhw'n deall dim!).
Bwyd
Oh ac y bwyd! Oedd mi oedd o i gyd yn ddrud… prisiau ffestifal fel sa chi'n ddisgwyl! Ond wow oedd o'n dda! Oedd ein tren ni reit gyferbyn a'r stondin waffls ac oedd yr oglau yn wafftio drosodd. Yn y diwedd nes i fwyta waffl pob diwrnod nes i fynychu. Oedd na llawer o fwyd ar gael a nes ac ildiais i demtasiwn cŵn poeth a paella. 
Mi fethis i allan ar bethau ond serch hynny mi nes i fwynhau. Rhaid i mi ddiolch yn fawr i'r Rheilffyrdd Ffestiniog ac Eryri am adael i mi helpu ar y stondin! Efallai mod i wedi cael blas at Steddfod ac am fynd flwyddyn nesaf eto!