I recycle as much of my waste as I can but I still hate throwing out old glass jars. Be it my old Welsh Lady lemon curd jars or empty Dolmio jars, I think they can be made pretty again. Here are some ideas on how to reuse glass jars.
1) Storage
Search for mason jars (posh way to say jam jars!)  on Pinterest and you will find all manner of storage ideas for empty jam jars. From food to stationery – plenty of things you can store in jam jars. Currently I have apple pie filling nicely stored in jars. If you plan on using jars for food storage please take heed of food safety precautions.
2) Upcycle – Candle Holders
In my opinion the simplest way to reuse a jam jar is to simply turn it into a snazzy little candle holder. There's various ways you can do this:
Using simple ribbons – glue a nice ribbon around the outside of the jar and make a bow.
Using glitter – paint some PVA glue along the inside and sprinkle some glitter.
Using nothing – sometimes the nicest upcycling is the most simple upcycling. I recently turned my Welsh Lady Lemon Curd jam jar into a candle holder.
After doing all the fancybits, place a tealight inside and Ta-Dah an upcycled jam jar candleholder. Of course you can make your own candles to place in rather than a tealight. I'll have a tutorial coming up for that in a few weeks so keep an eye out.
3) Mini Wormery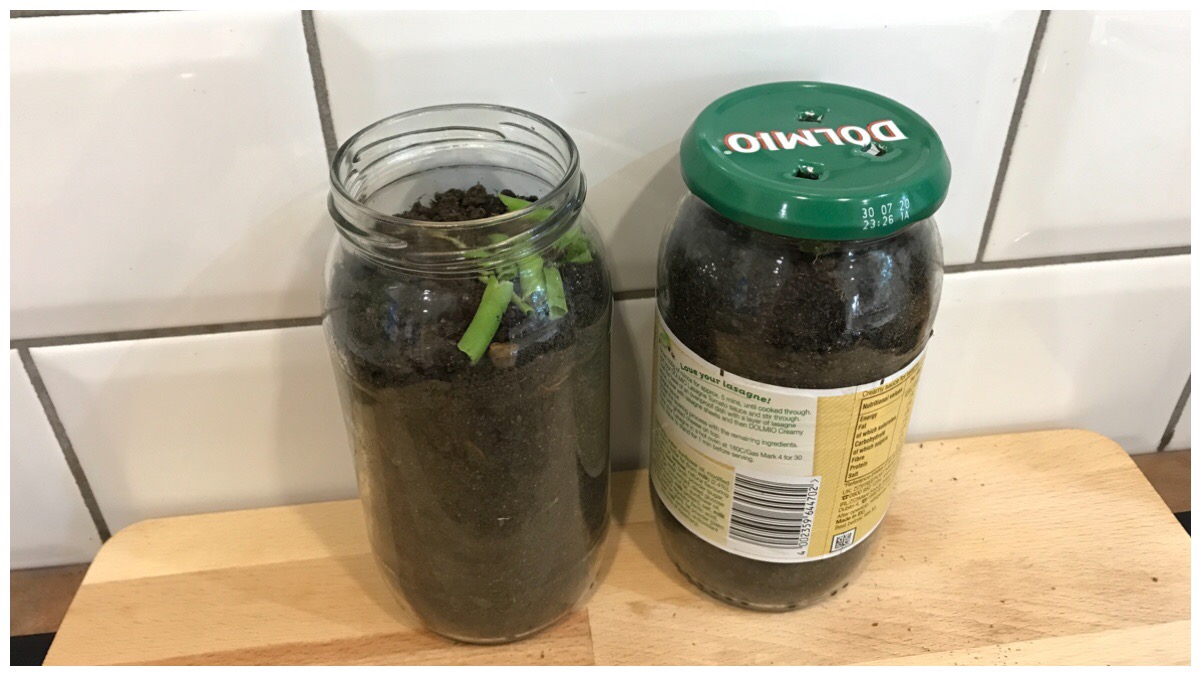 My girls love digging up the garden looking for wiggly worms. Only problem is, they won't put the worms back in the dirt. So I now use old jam jars as makeshift wormeries! Fill about 2/3 of the jar with dirt and the remaining 1/3 with leaves or veg peelings. Make sure to punch a few holes in the lid or the poor worms won't be able to breathe!
Remember, worms don't like light. Be sure to keep them in the dark or the worms will head towards the middle of the jar and you'll never see them.
How do you reuse glass jars?