THIS POST HAS BEEN UPDATED FOR 2022 – HOORAY FOR THE RETURN OF SANTA TRAINS!
If you're a longtime follower you may have noticed that I love steam engines. What better way to recreate my childhood memories with my girls than by combining my long term love of steam with the magic of Christmas? Without further ado, let me run through the list of Santa Trains here in Snowdonia.
Ffestiniog and Welsh Highland Railways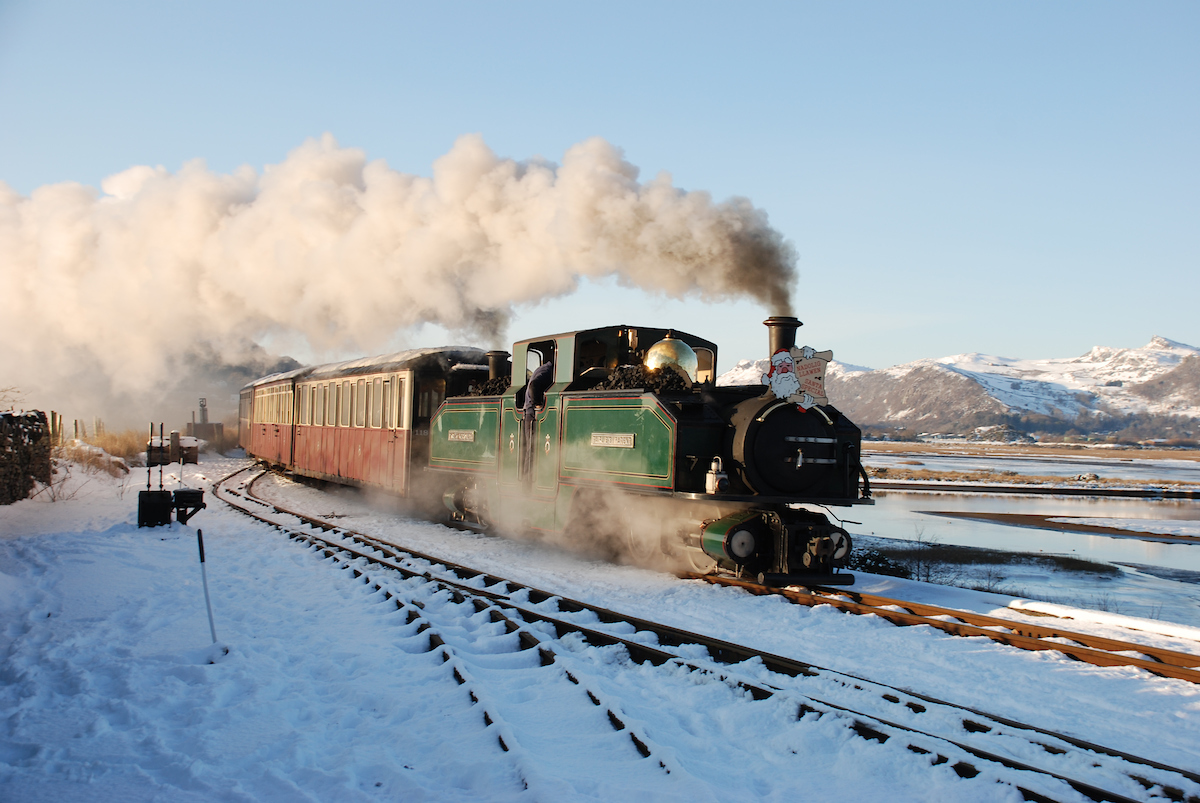 Top of the list has to be the best railway in the world – the Ffestiniog and Welsh Highland Railway. This is the one that ran by my childhood home and as a child I loved seeing the Santa trains fly by the house. This year the Christmas trains return to Blaenau so I will definitely be going on (at least) one! So let me run through the options….
WHR Santa Train – Santa trains will be running twice a day from Caernarfon to Rhyd Ddu on December 4/11/17/18/23 (I have done this one and it's such a jolly journey. Sing alongs with Santa and the elves was just fabulous! And no I will not be one of the elves… or will I?)
Santa's Grotto – Santa's carriage grotto will be stationed at Harbour Station in Porthmadog and Santa will visit on December 10/11/17/18/22 (in between his trips on the WHR of course!)
Winter Wanderer – the seasonal Winter Wanderer from Porthmadog to Tan Y Bwlch will run on December 10/11/17/18/23. Unfortunately Santa won't be able to visit the Ffestiniog line this year as he's busy entertaining on the WHR line instead.
Christmas Cwellyn – a seasonal post Christmas trip from Caernarfon to Beddgelert will run on December 28th to January 1st.
Christmas Mountain Spirit – saving the best to last, a seasonal post Christmas trip from Porthmadog to Blaenau FfestiniogBlaenau Ffestiniog will also be running December 28th to January 1st.
On top of all of this you also have two wonderful Christmas Markets happening at both Caernarfon Station and Y Gweithdy (Minffordd) on weekends 25-27 November and 9-11 December.
For further information including booking tickets check their website here -> Christmas on the Ffestiniog and Welsh Highland Railways
Welsh Highland Heritage Railway
Not to be confused with the above, the Welsh Highland Heritage Railway in Porthmadog will also be running three Santa Trains on December 17th/18th. Book in advance for your trip on this little railway to meet the big man (Santa in case you were wondering) and nab yourself a mince pie and a gift for the kids.
Bala Lake Railway
If you're in or heading towards the other side of Gwynedd you can find some Santa trains over at Bala Lake Railway. This year Santa and his elves will be busy in his grotto at Llanuwchllyn on December 10th & 11th. Tickets cost £11 per adult, £12 for children and the under 1s travel for free!
Talyllyn Railway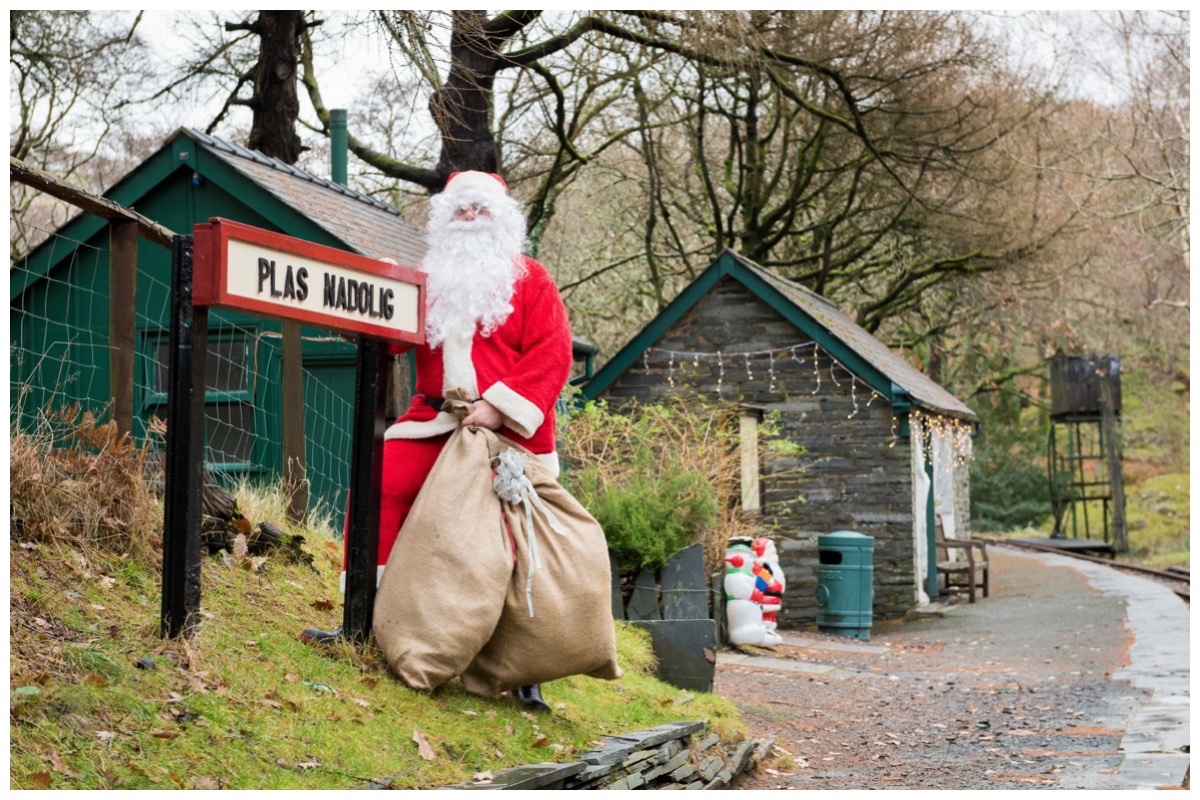 At the far end of the National Park you can visit Santa on the Talyllyn Railway. Numerous seasonal services are available:
Santa Specials will be running between on December 10/11/17/18. Tickets for Santa Special trains are £17 each for anyone over 3 years.
Turkey and Tinsel Tuesdays will be happening December 6/13/20. Enjoy a 3 course meal and a lovely trip on the train. Tickets are £35 per adult and £15 per child (discounts are available for members).
Carol Train returns on December 17. Something a bit different with live music, mulled wine and festive baps. Tickets are £20 for adults, £10 for children and £4 for dogs.
Plenty of festive options available on the Talyllyn Railway! The Mince Pie service isn't around this year it seems but I'm sure there will be mine pies to be had somewhere!
Rheilffordd Corris Railway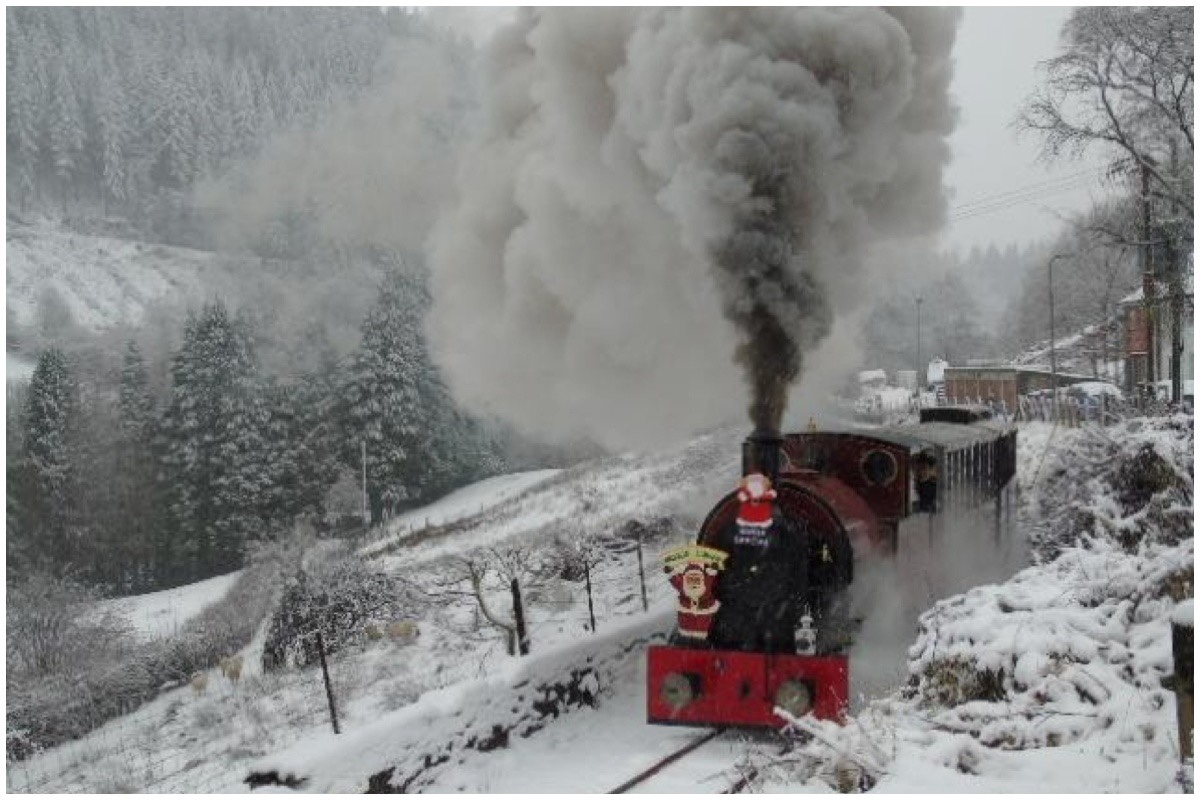 Last but by no means least is the most Southern railway in Snowdonia – the Corris Railway! Santa will be visiting Maespoeth station on December 10th/11th. After a busy 2021 seasons they've now said that advance booking is essential! Plenty of trains will be running during the day and tickets will be £10 for children and £7.50 for adults. Sounds like a great day out!
Sadly Rheilffordd Llyn Padarn Lake Railway and Fairbourne Railway will not be running Christmas trains this year. 
Which Santa Trains in Snowdonia will you do this year?