Let me admit it, I am a proud railway enthusiast! Used to call myself a closet trainspotter but now there's no hiding it – my obsession is clear for anyone to see! Now it's true that I live in trainspotting heaven – I've counted that there are 12 (yes TWELVE) heritage railways in North Wales alone. So here's my definitive guide to steam trains in North Wales.
(For ease of access I've linked each section in an easy menu – there's a lot of railways to get through!)
Narrow Gauge
Miniature Railways
Standard Gauge
And because I want to make it even easier for you, here's a handy map I created especially for you!

1) Rheilffordd Ffestiniog Railway
Obviously this one is at the top of the list! Founded by an Act of Parliament in 1832, the Festiniog Railway Company is the oldest surviving railway in the world. That is some achievement!
The railway originally opened to carry slate down from the slate mines of Blaenau Ffestiniog to the harbour at Porthmadog. The commercial aspect of the railway was closed in 1946 however in 1954 the restoration started. Over the next 30 years the whole 13.5 miles of track was restored to what we now know as the modern version of the Ffestiniog Railway. I say modern as this includes a 2.5mile spiral deviation in order to raise the line level from the old line to the new line so as to go around the hydro power station and Llyn Ystradau (whereas the old line went through the middle of it).
In 1982 the line was reopened all the way to Blaenau Ffestiniog. That's 2 years before I was born so as far as I'm concerned, the railway has always been there passing by the back of my garden. It holds a very special place in my heart and will always be top of the list for me.
2) Welsh Highland Railway
This is the second half of the Ffestiniog & Welsh Highland Railways. It runs from Caernarfon to Porthmadog (where it meets the Ffestiniog Railway at Harbour Station).
The line is 25miles long and is currently the longest heritage line in the UK and passes through some amazing places – the stunning Llyn Cwellyn, foot of Snowdon at Rhyd Dddu, the idyllic village of Beddgelert, Aberglaslyn Pass and Pont Croesor.
Not quite as special as the Ffestiniog (hey I'm biased!) but still pretty epic!
(Ffestiniog & Welsh Highland Railways, Harbour Station, Porthmadog, Gwynedd, LL49 9NF – website / Facebook / Instagram / Twitter / YouTube )
3) Rheilffordd Llyn Padarn Lake Railway
Another firm favourite of ours is the lovely Rheilffordd Llyn Padarn. This little railway route takes you from Llanberis village through to Gilfach Ddu (home of the National Slate Museum) before tootling along Padarn Lake.
The journey is approx 5 miles long from Llanberis village to Pen Llyn at the other end of Llyn Padarn.
(Rheilffordd Llyn Padarn Lake Railway, Gilfach Ddu, Llanberis, Gwynedd, LL55 4TY – website / Facebook / Instagram / Twitter )
4) Snowdon Mountain Railway
Believe it or not I have never been on to the top of Snowdon! But what better way to make it to the top than by train!
This railway might be the height (I'm hilarious!) of Victorian engineering – the rack and pinion system allows the train to ascend the steep gradients of Wales' highest mountain.
(Snowdon Mountain Railway, Llanberis, Gwynedd, LL55 4TU – website / Facebook / Instagram / Twitter )
5) Bala Lake Railway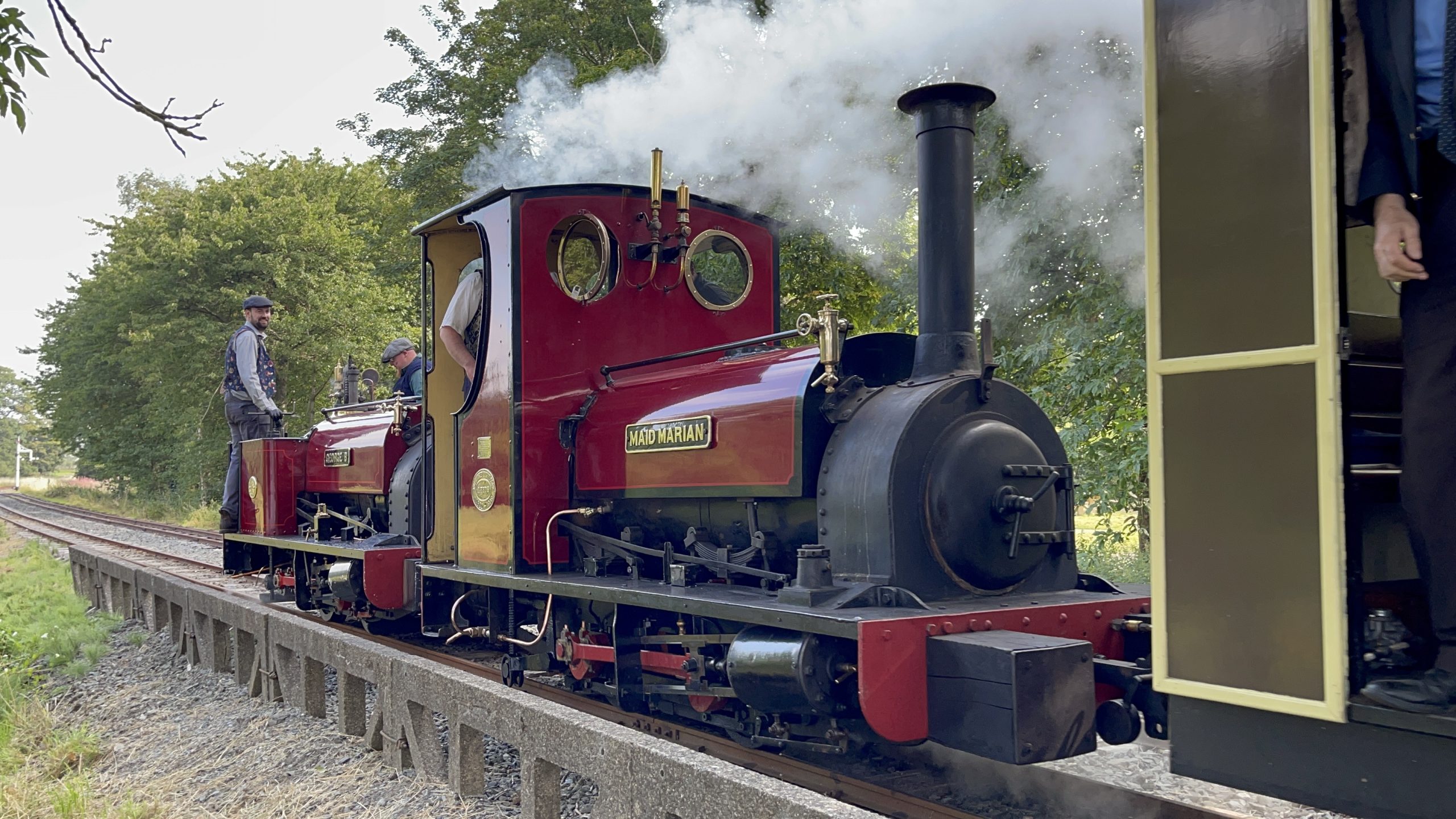 Up until 2021 I had never been to Bala Lake Railway! It currently runs the 4.5 miles from Llanuwchllyn to just outside Bala along the old trackbeds of the Ruabon to Barmouth line. Soon enough it will be terminating at Bala itself as a new extension has been approved! Exciting stuff indeed!
Engines running along this little line are mostly old Quarry Hunslets which once served the Dinorwic and Penrhyn quarries.
(Rheilffordd Llyn Tegid / Bala Lake Railway, Llanuwchllyn, Bala, Gwynedd, LL23 7DD – website / Facebook / Twitter / YouTube )
6) Welsh Highland Heritage Railway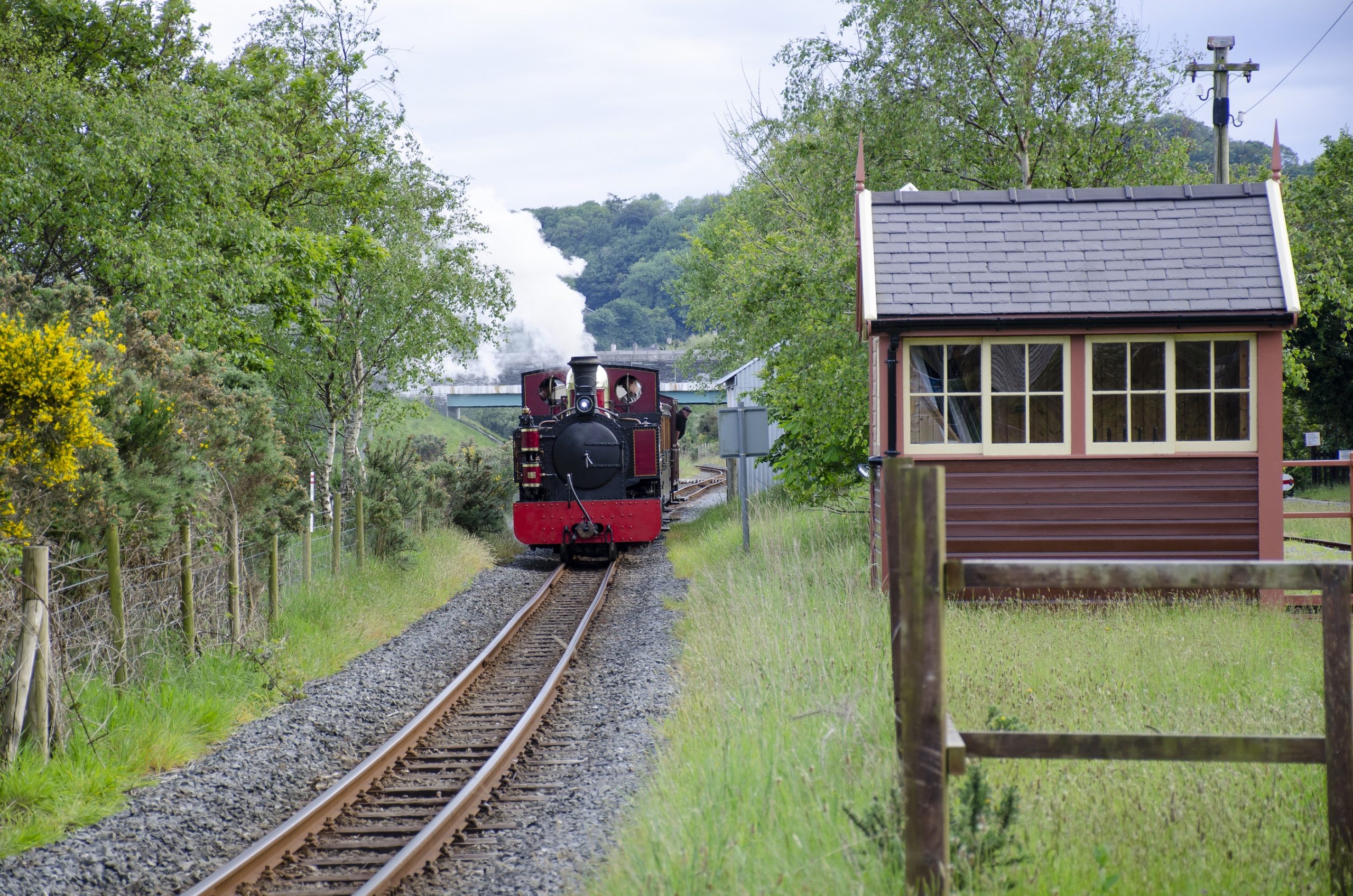 Not to be confused with the Welsh Highland Railway this is the Welsh Highland Heritage Railway which operates from the opposite side of Porthmadog. Originally opened in 1923 after the merger of three previous railways – Croesor Tramway (1863), North Wales Narrow Gauge Railways (1877) and the Porthmadoc Beddgelert and South Snowdon Railway (1902). However by 1937 the railway closed. and most of the track lifted by 1941.
In the 1960/70s the railway was rebuilt with passenger services resuming in the 1980s. Today the steam services are hauled by either Gertrude (a Barclay) or Russell (a Hunslet – pictured).
(I'm ashamed to say I haven't visited this railway!)
(Welsh Highland Heritage Railway, Porthmadog, Gwynedd, LL49 9DY – website / Facebook )
7) Talyllyn Railway
Woohoo I can finally say I've done the Talyllyn Railway! It's taken me a while but in February 2022 I ticked this one off the list!
Yet another railway established to transport slate from the quarries to the port – this time from Bryneglwys quarry to Tywyn Wharf at the Southern point of Snowdonia. Today the train takes you from Tywyn Whatf back up the valley via Abergynolwyn to Nant Gwernol. It's a lovely easy going journey operated by a fleet of narrow gauge locomotives.
Check out my video over on YouTube.
(Rheilffordd Talyllyn Railway, Wharf Station Tywyn, Gwynedd, LL36 9EY – website / Facebook / Instagram / Twitter / YouTube )
8) Fairbourne Railway
This miniature railway – gauge runs approx 1.7miles miles from Fairbourne to Barmouth Ferry Station at Penrhyn Point. The railway was originally built in 1916 but due to the two world wars fortunes faded and the line was closed in 1940. It wasn't closed for long as it was rescued in 1947 and despite numerous changes in ownership has continued to ferry passengers to this day.
I've yet to visit this railway but from looking at their website there's a few lovely little engines there which would make a lively little day out.
(Fairbourne Railway, Beach Road, Fairbourne, Gwynedd, LL38 2EX – website / Facebook / Instagram)
9) Conwy Valley Railway Museum
Ahhh Betws Y Coed… such a lovely little village and the home of the Conwy Valley Railway Museum. Having grown up in Blaenau Ffestiniog a visit to the little trains at Betws Y Coed was always high on the "what to do this weekend?" list.
(Conwy Valley Railway Museum, Betws Y Coed, Conwy, LL24 0AL – website / Facebook )
10) Rhyl Miniature Railway
Back in the days of yore (i.e. my childhood) I recall a miniature railway going around the Marine Lake. I thought it had long gone (like the funfair!). But nope after a quick google search I found out it's still there!
(Rhyl Miniature Railway, Marine Lake, Rhyl, LL18 1AQ – website / Facebook )
11) West Shore Miniature Railway
During my Google search for the above railway I found out that there's a miniature railway on Llandudno's West Shore. This is news to me! I have never seen it but it's open every weekend it seems. I will have to go in search of it next time I'm in Llandudno.
(West Shore Miniature Railway, Llandudno, Conwy, LL30 2PQ – website )
12) Llangollen Railway
Llangollen Railway have had a bit of a rocky patch recently but I am glad to hear that they're back on track (sorry for the pun… not really!).
The Llangollen Railway is another one that runs along a stretch of the old Ruabon to Barmouth mainline along the Dee Valley. It runs for 7.5 miles from Llangollen to Carrog with works continuing to reach Corwen in 2022. Being a mainline heritage railway this is of course a standard gauge railway – the only one in North Wales.
(Llangollen Railway, Llangollen, LL20 8SN, – website / Facebook / Instagram )
Honourable Mentions
The following two I consider to be in Mid Wales rather than North Wales however both are deserving of being mentioned here.
If you've reached here and read all of it – WELL DONE!! Have I missed any? (Please tell me I haven't!) And do you agree, is North Wales trainspotting heaven or not?