It was a beautiful day on Saturday so we decided to go to Beaumaris Castle – make the most of the weather and of our Cadw membership. I had never been to Beaumaris Castle before. Well not inside at least – I've been outside plenty of times.
Picnic by the Walls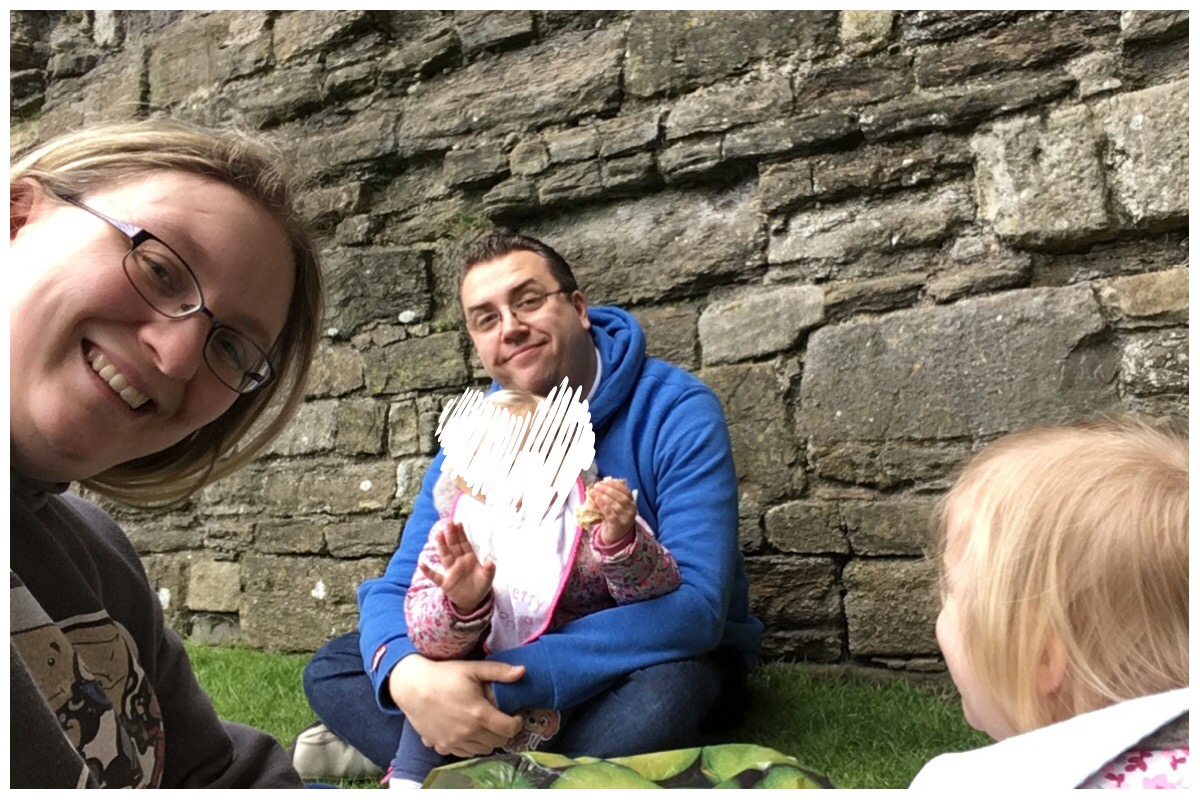 We took a picnic with us and after crossing the moat we settled in between the outer and inner walls to eat.
There was a couple of stalls and people dressed in period costumes on the lawn. There was also people getting involved with some archery.
Also on the lawn was some soft play castle pieces that you were supposed to put together to build a castle. Needless to say they were not used for that purpose. Nope they were used as climbing frame and obstacle course!
What a View!
For some daft reason we climbed to the top of the castle walls. The view from there is quite spectacular to say the least. But I was too preoccupied ensuring my girls didn't try to climb over the barriers and fall off to fully appreciate it!
In one of the turrets there's some games where you can try to build an archway, a spiral staircase and spiral scaffolding. It also gave the history of why the spiral staircase always winds clockwise.
Finest Castle Never Built
In another turret is a film about the castles history. It's the finest castle that was ever not built. Briefly, Edward commissioned the castle to be built but when costs sky rocketed, he had turned his attention to conquering Scotland and all monies were diverted. The castle was taken by Owain Glyndwr during the Welsh rebellion.
The castle fell into ruin during the 1600s. The Bulkeley family had a long history with the castle. In 1920s the family gave up stewardship of the castle and the restoration works were started. The castle was awarded UNESCO heritage status in 1986.
Today the castle is managed by Cadw. It's one of a number of castles managed by them here in Wales.
Cadw: website /Facebook / Twitter / YouTube / Pinterest
Have you ever been to Beaumaris Castle?