At the beginning of the year I set myself a goal – to go rollerblading at least once a month. It's now June and is my rollerblading challenge going to plan? In short, yes I believe it is. Here's how I've got on:
January
First day of the year I went rollerblading along the front at Pensarn. The road was bumpy but I managed 0.85 miles. If it wasn't for the fact that it was so cold there is a nice track which carries on all the way to Colwyn Bay. It's one I'm hoping to do at some point – this summer perhaps.
February
In February I went rollerblading along the Llandudno promenade. It's really bumpy tarmac but it isn't all bad. Just requires a lot of pitstops! It's a very handy area because I can park down by the "out of town" shops, rollerblade along the prom, and then visit the high street for the other shops. I can also walk along the pier at the end of the promenade. It was a nice day because the kids also had a scooter/push bike thing. We all had ice cream as a treat at the end. All in all I think I did 1.3 miles that day.
March
Ah well here is where it goes a bit awry. I didn't get the chance to go rollerblading in March. However even though I didn't go in March, I more than made up for it in April…..
April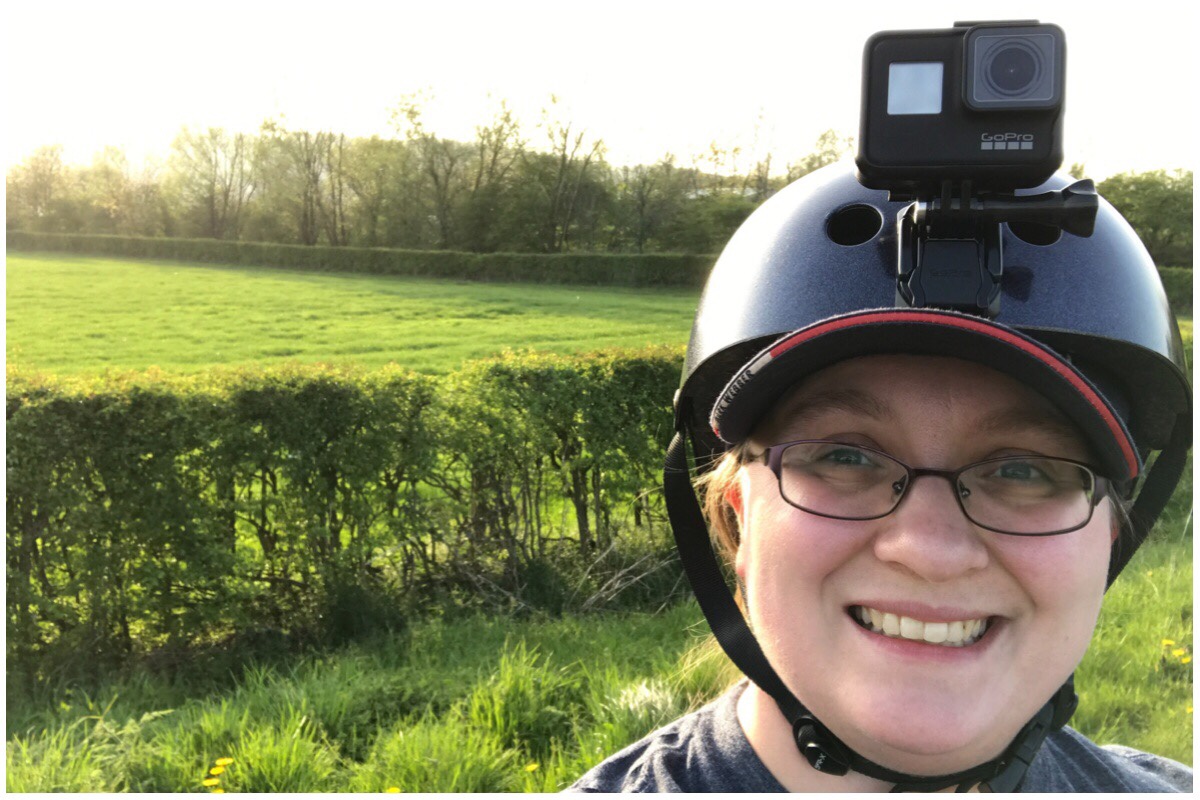 Over Easter weekend we took a trip up to the Lake District and my rollerblades tagged along. The caravan site we stayed at has lovely smooth tarmac so I knew I could go for at least a spin around the site. After getting on the blades I found that I could go rollerblading along the roads leading up to the caravan site as well. The girls brought their scooters along so it was a lovely family activity…until one of them fell off the scooters and grazed their knees. I must buy them knee pads! Despite that, I clocked in over 5 miles over that 3 day period.
May
Ah well May is the most epic rollerblading session of the year to date! During half term we went to Tenerife for a holiday. I contacted Visit Tenerife beforehand to check if there were any restrictions and after they confirmed that there were none I promptly flung them in the suitcase well why not?! It was pretty spectacular to be rollerblading along the front at Playa Las Americas. I went rollerblading twice along the front and managed to fall flat on my bum once…. the after effects I'm still feeling today! Over those two days I managed to cover around 3 miles.
June
June has been a pretty busy month – coming back from Tenerife, Westlife concert with David (of David and Donetta) so the only time I could really go rollerblading was the weekend of 15/16th June. We ended up going along Lon Las Menai – a total of 5 miles.
I also tried going rollerblading along Lon Eifion but that was a bit of a bust. However you can take a peek at the video over on my YouTube channel.
I'm pretty happy with my rollerblading so far this year. If my calculations are correct then I've racked up 15.5 miles so far this year. I'm going to have to put more of an effort in over the next two months as Winter is not going to be a good season to go rollerblading.
Have I convinced you to take up rollerblading yet?